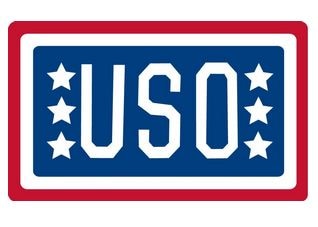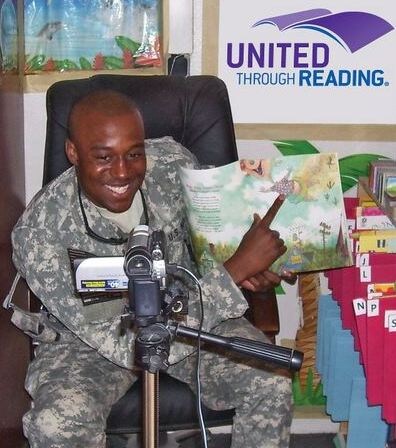 "When a parent is deployed, the United Through Reading's Military Program helps them maintain a strong connection with their children by recording a very personal reading to their loved ones."
This year, for Subaru's Share the Love Event, Wilkins Subaru is supporting the USO, a private, nonprofit and non-partisan organization who's mission is to "life the spirits of America's troops and their families." Our team chose to support their United Through Reading program because we agree that family time is something you treasure.
We're hosting a book drive Nov.21 through Jan.18, at Wilkins Subaru called Story Time from the Front Lines. A list of approved books can be seen below. A drop-off box for these children's books can be located near our customer lounge.
What is United Through Reading's Military Program?
We collect approved children's books and send to the USO to distribute to USO Centers and other United Through Reading sites around the world. The deployed parent is recorded reading a book and the recording is sent to the child at home. As the child watches the video, their reaction is captured and sent back to the service member who is encouraged to record again. The stress of separation is eased and homecomings are made easier.
Please consider giving back this season by donating to our book drive. If you have any questions regarding the approved book list or Wilkins Subaru, contact us at marketing(at)wilkinsautomotive.com.
United Through Reading's Suggested Book Titles
Title
Author
A Chair for My Mother
Vera B. Williams
A Color of His Own
Leo Lionni
A Picture Book of Abraham Lincoln
David A. Adler
Amazing Grace
Mary Hoffman
Baby Can't Sleep
Lisa Schroeder
Big Al
Andrew Clements
Bippity Bop Barbershop
Natasha Anastasia Tarpley
Bridge to Terabithia
Katherine Paterson
Brown Bear Brown Bear What Do You See?
Bill Martin Jr.
Charlotte's Web
E. B. White
Chicka Chicka Boom Boom
Bill Martin Jr., John Archambault
Chrysanthemum
Kevin Henkes
Clifford (series)
Norman Bridwell
Color Zoo
Lois Ehlert
Counting Crocodiles
Judy Sierra
Counting Kisses
Karen Katz
Curious George (serious)
H.A. Rey
Dancing in the Wings
Debbie Allen
Down By the Cool of the Pool
Tony Mitton
Dr. Seuss (series)
Dr. Seuss
Elmo's ABC Book
Sarah Albee
Eric Carle Titles
Eric Carle
Fancy Nancy Butterfly (series)
Jane O'Connor
Franklin (series)
Paulette Bourgeois
Frindle
Andrew Clements
Ginger Pye
Eleanor Estes
Good Night Engines
Denis Dowling Mortensen
Goodnight Moon (Spanish)
Margaret Wise Brown
Gossie and Gertie
Oliver Dunrea
Grace for President
Kelly DiPucchio
Happy Birthday to You!
Marianne Richmond
Have You Seen My Duckling?
Nancy Tafuri
Honey Baby Sugar Child
Alice Faye Duncan
I Love You More
Laura Duksta
I Love You So
Marianne Richmond
I Loved You Before You Were Born
Ann Bowen
Inkheart (series)
Cornelia Funke
Love, Lizzie: Letters to a Military Mom
Lisa Tucker McElroy
Magic Tree House Series
Mary Pope Osborne
Maisy's Colors
Lucy Cousins
Maniac Magee
Jerry Spinelli
Martin's Big Words: The Life of Dr. Martin Luther
Doreen Rappaport
Moving Again Mom
Angegla Sportelli-Rehak
Mr. Popper's Penguins
Richard & Florence Atwater
My Red Balloon
Eve Bunting
Night Catch
Brenda Ehrmantraut
No Jumping On the Bed
Tedd Arnold
Olivia's Opposites
Ian Falconer
Peter's Chair (English or Spanish)
Ezra Jack Keats
Phoebe's Fabulous Father
Louisa Campbell
Pilot Mom
Kathleen Brenner Duble
Please, Baby, Please
Spike Lee & Tonya Lewis Lee
Rainbow Fish (series)
Marcus Pfister
Stellaluna
Janell Cannon
Stuart Little
E.B. White
The Chronicles of Narnia
C.S. Lewis
The Goodnight Caterpillar: A Childrens' Relaxation Story
Lori Lite
The Hat
Jan Brett
The Kissing Hand
Audrey Penn
The Little Old Lady Who Was Not Afraid of Anything
Linda Williams
The Napping House
Audrey Wood
The Rainbow Fish
Marcus Pfister
The Tale of Despereaux
Katie DiCamillo
The True Story of the Three Little Pigs
Jon Scieszka
The Ugly Duckling
Hans Christian Anderson, Jerry
Pinkney
Time for Bed
Mem Fox
Today I Feel Silly: And Other Moods That Make My Day
Jamie Lee Curtis
Tomas and the Library Lady
Pat Mora
Where Is Baby's Birthday Cake?
Karen Katz
Where the Wild Things Are (English or Spanish)
Maurice Sendak
While You Are Away
Eileen Spinelli
Who Says Woof?
John Butler
Wild Wild Sunflower Child Anna
Nancy White Carlstrom