Want to know what keeps our customers coming back? Check out their testimonials below!
7/10/16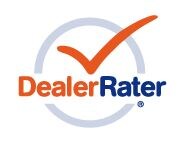 Shortest car buying experience with ever had. They gave us the best deal for the new car. They even delivered the car to my house. I would definitely recommend this dealer to friends and family.
rcalimon
6/22/16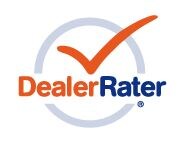 Denise and Jay were absolutely amazing! They made buying my first car completely hassle free, and we're totally understanding of my needs. They stayed in my budget and did everything possible to make my experience a positive one! Thanks guys- I would totally recommend this dealer!!
Katy
6/21/16

Bought a car here and have had two different Subaru's serviced here. One of the best dealerships I've ever worked with. They don't look at you as money; they will build a relationship with you. 
If you've got a WRX or other modified car, come here with any warranty issues. Some dealerships will turn you away as soon as they see you've modified the car; these guys will do warranty repairs unless the mods actually caused the problem. Top notch!
Jimmy Brokaw
6/16/16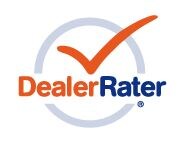 Dennis is the guy to go to if you want a good deal on getting a new Subaru! You know he takes care of you when you go back for a second car. I've searched through all the dealers in the area and Dennis is able to pull through for me every time I go to get me the best deal. A+ in salesmanship and customer service!
5/6/16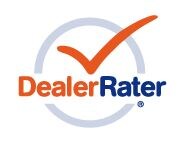 Dan was so easy to work with and the whole process was surprisingly fast. from the time I decided which car I wanted to the time I was driving off the lot with my new Subaru was amazing. Dan and the whole staff could not have been more friendly and helpful. I will be buying my next car from Wilkins.
Buddy
Reviewed on DealerRater
5/5/16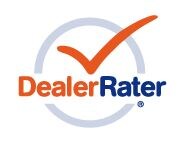 When I arrived at Wilkins, I was met by Dan Fisher. I had taken a test-drive at another dealership and had studied the Forester brochure so I had a fair idea as to the model of Forester I wanted. Dan was knowledgeable about the Forester and answered my questions. At no time did I feel any pressure to buy. He had the vehicle that met my requirements brought to the showroom area where he explained its features. The whole buying experience was very professionally done and I came away very satisfied with the experience.
CaptLand
Reviewed on DealerRater
5/5/16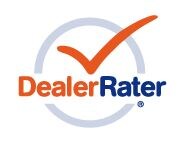 I was thrown in the market for a new vehicle before I wanted to be. I needed a reliable, reputable vehicle for my new commute so a friend recommended a Subaru. I found Wilkins Subaru online and saw a car that I liked. I emailed the dealer and received an immediate response. The following day I went to Wilkins, met with salesman Don Plehn and test drove a 2016 Subaru Legacy 3.6R Limited. I was honestly surprised at how this vehicle handled and how nice the vehicle's interior was. I received a price from sales manager Jay Danick and compared the price with what I found through TrueCar and USAA. The price that I was given was actually in the "exceptional value" area on TrueCar meaning that I was given a great price. After selling my previous vehicle to CarMax in White Marsh Don actually drove from Glen Burnie to White Marsh to get my wife and I and take us back to the dealer. Right from the beginning both Don and Jay made us feel like family. I highly recommend Wilkins Subaru to anyone looking for great service and price.
G A KARATZAS
5/3/16

They have the best mechanics! Ask for Mike!!
Jill Williams
4/30/16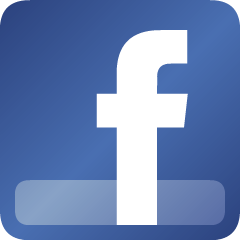 Got my new car yesterday from Wilkens Subaru, a 2016 Subaru Legacy 3.6R Limited. Such a nice car with a very smooth ride and fully loaded to the hilt. The staff were all very nice and helpful. My dealer, Don Plenh actually drove from Wilkens in Glen Burnie to Carmax in White Marsh to take me back to the dealer after selling my Volvo. Sales Manager Jay made my wife and I feel like part of the family. I had some issues with Carmax but the staff at Wilkens were super accommodating. I recommend anybody in the market to give them a shot.
George Karatzas Jr.
4/5/16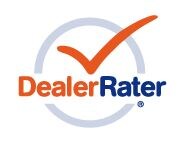 The minute I walked out of my car Dan Fisher appeared and assisted me. He took me for a test drive and I informed him what I wanted in the Outback. He checked his inventory and discovered what I wanted was not on the lot. After talking to Jay, he came back and told me the Outback with everything I wanted was on its way to the dealership today. I was shocked and pleasantly surprised. Purchased the car the next day. Thank you Wilkins Subaru!!
Happy123
Reviewed on DealerRater
2/26/16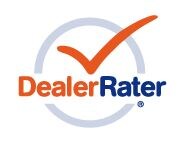 I was very satisfied with my experience at Wilkins. Everyone was super polite and easy to work with. I would very happy to recommend them to anyone that is looking to buy a car. Thanks! Sunil
Scion
Reviewed on DealerRater
2/21/16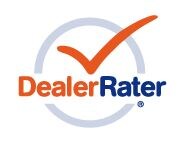 After considerable research, we determined the Subaru Forester Touring was one of the cars under serious consideration. In it's size/price bracket, it had all the bells and whistles, (e.g. Eye Sight Drive Assist features (pre-collision braking, lane departure, adaptive cruise control and backup camera, etc.) to protect us and our grand children when they are with us. Our first contact was with the car buying service rep, Stephanie Eicher, who started the process expeditiously. When we went to the dealership, Dan Fisher, our salesperson, set my wife up with a familiarization ride. We had not yet made a decision, until the demo ride was finished. We were impressed, and after some private consultation, decided to buy. We then specified to Dan what model we wanted and the options we wanted. We were not pressured to add anything extra. Jay, the manger, explained that due to our specific configuration, they had to order our Forester, which was not a problem for us. As we weren't selling our 13 year old car until we had a new one. I know that to be true as I checked all dealerships within a 75 mile radius. When we went to pick up our car, the paperwork was a smooth process even to the point where Dan called our insurance co. and they added the vehicle and faxed the insurance id card to Wilkins. When we finished the paperwork, the Maryland registration and our insurance card were put in the document package that comes with the car. Before we were allowed to leave, we were asked if we wanted their "Systems" lady to go over the features of the vehicle with us. We said yes as this car has a lot of capability the old car didn't have. She was very patient, ensuring all our questions were answered. All the personnel at Wilkins were very professional and courteous. As we have not yet had any service done, we hope it will be of the same high quality as the sales process.
Scot Driver
2/19/16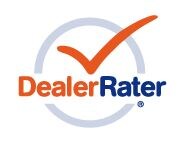 We just purchased our second Forester in the last 2 years from the same dealership. It was stress free, no high pressure. I told them what I wanted and they provided the goods with no hassle. Very good experience. I highly recommend this dealership. The salesman, Don Plehn was very helpful. understanding, and very patient.
SIdC78
2/5/16

This place does not service your car, but entrusts to a nearby repair shop, Gesek's Collision. This repair shop really takes their time repairing your car. It's been 5 weeks since I dropped my car off and they're still not done repairing. Granted, it was at a busy time but 5 weeks is still too long. Not to mention, when they promise they'll get in touch with you they don't; they just forget about you and not contact you back. 
Edit: I'm altering my review. It turns out they were being really really thorough with the repairs. So thorough even with their explanations of what has been repaired with the car that I really don't see myself getting my car needing a repair for another 8 years down the road. I do wish I knew that they were being thorough with the repairs, so 4 stars.
Satomi Morioto
2/4/16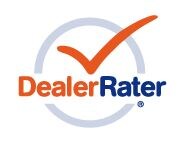 Just traded in old Subaru for new Subaru; process of looking at potential models and getting a new car was painless; Joseph Landi particularly helpful.
StickShift#1
Reviewed on DealerRater
1/31/16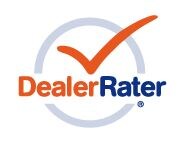 I just recently purchased my very first new car from Wilkins dealership. It was an easy and painless process all the way through. I had a lot of help and instruction from my seller Don Phlen and he was very patient and understanding of my situation. Definitely reccommend this place for first time car buyers.
dudenumber9
Reveiwed on DealerRater
1/20/16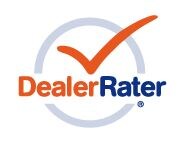 From the first contact with Wilkins until the final signature, I was delighted. All of the people I interacted with were courteous, friendly and most helpful. Joe answered my questions and demonstrated the different features and controls to my satisfaction. Watch out snow, here I come! We have a blizzard coming this weekend.
BSJ3
1/5/16

Bought a brand new Crosstrek from Don Christmas eve. Couldn't be happier with the sales and service. Got a great deal. Great service lounge too. Actually looking forward to taking my car there for maintenance. Thanks guys, I'll definitely be back.
John G.
Reviewed on Google
1/1/16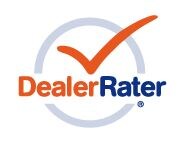 Best price, easiest process. We would be glad to use them again but love our new car and hope we don't need to for a long time!
PJA
Reviewed on DealerRater
12/26/15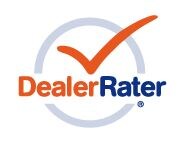 It was time for new car... The daughter had such a great experience traveling across America in her Subaru, she is a "Evangelist" for the brand... I started my search with Wilkins Subaru as an "internet inquiry" with Andrew Hudson and Pattai Fischetti, they started me looking for what I wanted ... they didn't try to move me to somewhere I didn't want to go... Greatly appreciated... So off I went to Wilkins Subaru... a bit of a drive but well worth the time... Met at the door by the Sales Team... Jay Danick and Dan Fisher, on a Saturday morning... they went right to work to together... to get me the exact car I was looking for. Jay arranged to have the car ready for pick up at 9:00 am Monday morning. Dan did a great job preparing all the paperwork. Tom Ebersole, the Finance Manager, guided me thru all the financing options and found the right fit for me Andrew Peace... with " great patience" show me all the features on the car and set up "Blue Tooth" Met the Won Suh the Service Representative, he covered maintenance schedule for the new car. All the bases covered... Very good buying experience... recommend these guys and gals to everyone...
A 2 Subaru Family!!!!
12/12/15

Great service eventhough they were short staffed that day. They listened to what I wanted in a car and placed me in a car with what I wanted and some. All at a reasonable price. They took the time to explain everything and didn't become pushy when I decided to leave in order to compare their offer with other dealers. Obviously I went back to Wilkins.
Stephen Stevens
11/25/15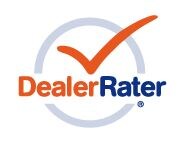 The first experience with Subaru was last year when I bought a Crosstrek and I loved the car to no end. The Manager, sales man, Service Department. No problems ever. After a year I realized I needed a bigger car so I just recently purchased an Outback Limited. Dealt with the Manger who by the way is the best of the best, and then Don Plehn. I was very satisfied with everything that day. I was in and out within 2.5 hours. The car came with quite a few options and Don spent the time to go over most of the them with me and let me know that I can ask him anything when I come across something I don't understand. The feedback afterwards was wonderful as well.
Pia
11/24/15

Traded in my old car for a Limited Outback and was in and out with 2.5 hours. Very satisfied with the courtesy I was shown. Great service and great feel like home vibe going on. 
Thank you.
Pia Dowling
Reviewed on Google
11/11/15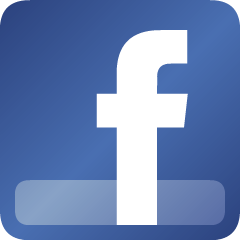 Fast and reliable; excellent customer service! Plus, they provide really nice free snacks and soda in the waiting area. That alone is a reason to come back.
Amerley Era Edington
11/3/15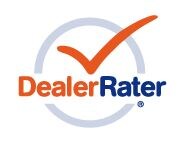 We had a great experience buying our new Subaru Imprezza on 11/30/15. The car itself is wonderful and the Wilkins Subaru people were very helpful indeed with our questions and education on the use of the bells and whistles etc! But our most impressive experience was with Tim Phillips the sales rep who test drove, answered our many questions and ultimately sold us this vehicle. We found him to be courteous, knowledgable, helpful, entertaining and just everything you could hope for in a car buying experience! And, I personally generally do not enjoy car buying myself, but I have to say I did enjoy this one and Tim Phillips really did make this our best car buying experience ever! (And, we have bought quite a few cars in our lives so far!) So, while we want to give a great five star review to Wilkins Subaru generally for a good experience, our biggest shout out is to Tim Phillips, in our experience the best, most knowledgable, most helpful sales rep we have had to good fortune to work with ever!! Sound over the top? Well just go to Wilkins Subaru/GMC/Buick, ask for Tim Phillips and I can guarantee a fast, helpful and enjoyable experience!!
Cynpaul
10/17/15

My husband researched in advance, so we knew exactly what we wanted. Joe Landi was a pleasure to work with and he got us what we wanted - a 2016 Subaru Outback Premium. He did not have a sales pitch to change our minds; he worked with us and answered our questions directly. Although the colors we wanted were not available on site or in a 200-mile radius Wilkins searched for us, they ordered the car we wanted and we had it within a month. Tom, the financial manager, also was not pushy, clearly laid out various service options, and was willing to tailor to our needs, as necessary. It was a relaxing, non-stressful experience the entire way through. In addition, the show room and offices are attractive inside and out, complete with refreshments, snacks, and even bagels on Saturday mornings! We highly recommend Wilkins Automotive.
Kathleen Kitchin
10/10/15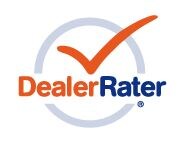 Great customer service and easy buying experience. From the internet sales staff to the showroom sales person we received great service, prompt messages and a no hassle experience. We would definitely purchase from Wilkins Subaru again!
kjparker04
10/9/15

Just purchased a 2016 Subaru Outback 3.6R. I started the process by contacting the dealer onl
ine and we agreed on a (great) purchase price via email. I decided to custom order my vehicle to ensure I got everything I wanted. Joe Landi was my sales person and he was great! Very friendly. Not pushy at all and, most importantly, not condescending or patronizing. He also helped distract my children while I signed the financial paperwork! So nice! It took 7 weeks for my car to arrive, which was his estimate exactly. I could not be more satisfied with the service I received at this dealer. The product specialist who showed me how my car worked was also fabulous. Would definitely recommend.
Pamela Geraghty
10/5/15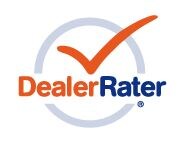 We had a wonderful experience shopping at Wilkins for our new Subaru. Don was patient, knowledgable, and helpful. I would recommend Don and his team for anyone looking to buy a Subaru.
ecrogers2
9/23/15

We searched area dealerships to find manager Jay Danick, who had changed dealership since our last encounter. We just recently purchased our 3rd Outback (2016) from his Wilkin's dealership. Jay and his staff are, and have always been easy and pleasant to work with; and from our experience, we have found his price to be the best price in, and around town.
Robert M.
9/20/15

Wilkins by far had better pricing than anyone and gave me the best deal out of all other Subaru dealers in the area! Definitely earned themselves a repeat customer.
Peter Lwin
9/6/15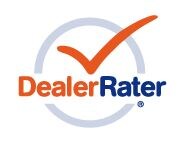 First they honored the internet quote I asked for and was given. No hidden fees tacked on it was the out the door price I requested. Salesman Joe Landi was a big help and very friendly and got the whole process done in less then 3 hours. Financing was painless no pressure to buy additional items and rates were excellent too. Over all a very friendly place but the best thing of all was there was no hint of the dreadful game playing alot of dealers use bouncing customers from salesman to GM and back etc. I asked for a price quote what they gave me was reasonable according to research I had done and it was honored when I showed up. Best car buying experience I've had and I've bought many cars.
bllroche
8/8/15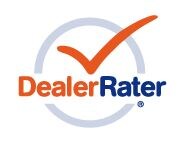 Very happy with my purchase. Joel Becker was quite knowledgeable and professional. The entire experience at Wilkins Subaru was good and I would certainly recommend them.
newpurchase
8/8/15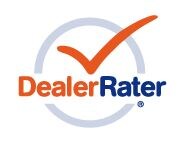 This is our second go-round with purchasing a new Suburu with Wilkins, and it was as pleasant as our first back in 2014. Pleasant is not often associated with buying a car, but the folks at Wilkins definitely go out of their way to reduce any unpleasantness associated with buying a car. The overall process was smooth, efficient and courteous, Everyone from Don, our sales associate, to the sales manager (my apologies-I didn't catch his name) to the person who handled the financing, was helpful and respectful for our time and concerns as we worked through the purchase process. If you are considering a Suburu, go to Wilkins first. You will not be disappointed.
LovemySubaru
8/2/15

This was our first time purchasing a vehicle from Wilkins & everyone was friendly & helpful, not the least bit pushy. I LOVE my new Forester, it absolutely suits me to the ground! Sorry Chevy, after 30+ years of purchasing cars from you, you couldn't beat the folks at Wilkins in any way. We'll be returning to Wilkins for our next Suburu.
Deb Constantineau
7/31/15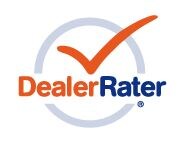 My time at Wilkins was painless! My sales person, Joel Becker, made my purchase run smoothly. At no time, was there any uncomfortable pressure from Joel or any of the Wilkins staff that I dealt with. After arriving home, there was one thing I didn't quite understand about one of the console lights on the car so I called Joel and he immediately got back to me and calmly explained what was going on. Subsequently, he called me two days after the sale to see if I had any questions about the car and to see if everything was running satisfactorily. Joel was thoroughly professional and a really nice person to deal with. Over the years, I have had a number of cars and this was the most enjoyable buying experience that I have had. I would definitely recommend Wilkins Subaru. :)
Samefree
7/4/15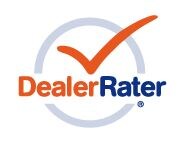 A true pleasure to deal with Joel Becker. His product knowledge is super, and he has a genuine interest in his customers. Will be back in a few years for my fourth Outback! I am not associated with any dealership or service center.
J.C. Sharp
Reviewed on DealerRater
6/28/15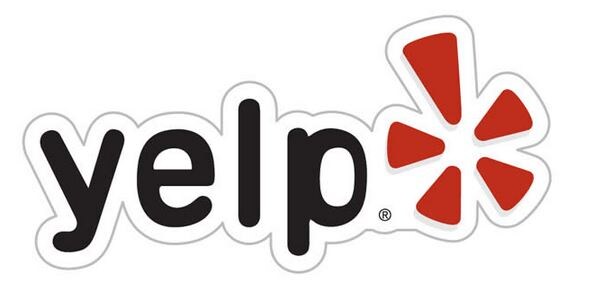 Purchased a new 15 Outback 3.6R from them. I had searched every Subaru dealership in MD/PA/DE/NJ looking for a specific interior/exterior color. Also, I found out that I had just missed the end of the order window for this model year. Not only did they manage to hunt down the exact color I wanted, but they honored the Truecar price as well. There are closer Subaru dealerships to my home, but this was worth the extra miles.
Amer M.
6/27/15

Found the interior/exterior color I wanted after every other dealer told me "tough luck" and also after the production year ended! Super helpful the whole way, no bs. Thank you!
Amer Mallah
Reviewed on Google
6/18/15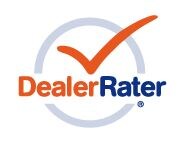 My time at Wilkins was painless! Dan was a big help on my purchase making things run smooth. There wasn't any uncomfortable pressure nor was there any unanswered questions. I would definitely recommend Wilkins Subaru. :)
5/31/15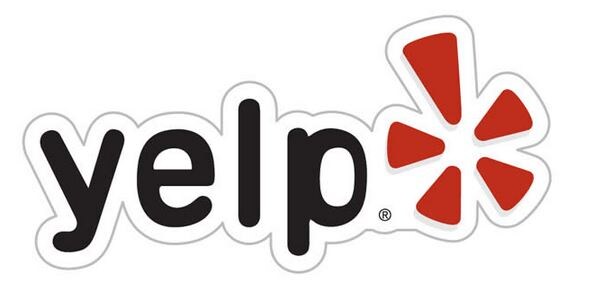 It was time for another oil change, and one again, it was a pleasant experience.  The service representative assisted me right away, and I was off to their lounge.  My son was with me, so we played in the play area, and then browsed the indoor vehicles.  I bought my son a snack from the vending machine, and I had some free coffee.  I took an hour, but it went fast.
Shaun A.
Reviewed on Yelp
5/17/15

I AM VERY SATISFIED WITH ALL ASPECTS OF BUYING MY NEW FORESTER.
JOEL & JAY WERE VERY PROFESSIONAL AND HELPFUL.
I LOVE THE CAR.
THANKS AGAIN.
SINCERELY,
NANCY NICHOLS
Nancy Nichols
5/14/15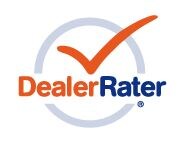 I had a great experience to buy a vehicle at Wilkins. The process was seamless. Thanks to Don Plehn at Wilkins for making it a pleasant buying experience.
Ashish
Reviewed on DealerRater
5/7/15

Great phone and personal service. Efficient at letting me know the out the door price and getting things processed quickly.
R. Levine
5/7/15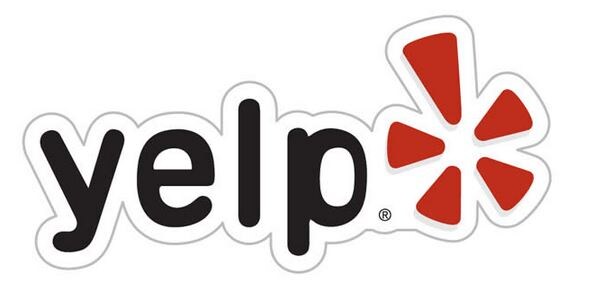 Dennis and Jay made purchasing my 2015 Outback a great experience.  No games, no high pressure.  Just an honest sincere "we want to please you" approach.  I'v
0Alerts
e bought from Jay before, will probably do so again (unless my Outback lasts longer than I do :-)), and I highly recommend him and the sales force there to all my family and friends.  Thanks guys!!!
Lou L.
Reviewed on Yelp
5/3/15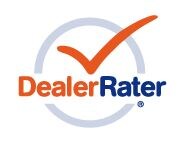 Very pleased with the deal I got, better than Edmunds and Kelley Blue Book values. Dan Fisher was low key, low pressure, but the deal, the car, and the dealership sold itself.
Goldie
Reviewed on DealerRater
5/1/15

Had the best car buying experience at Wilkins. Dennis was super. No one kept me waiting -Dennis listened to what I was looking for and did not try any of the usual car sales tactics. It est drove several cars but was not interested in a lot of bells and whistles. They did not try any hard sales and did not push me to get things I had no interest in. I was able to leave with my new Forester the same day. I love the car it runs great!
Milagros Farnes
Reviewed on Google
4/30/15

Last week, I traded in my '07 Murano for a new Subaru Outback. Everyone at the dealership was very friendly and helpful. Because my husband's schedule is erratic, they were even willing to let me come in and do all the paperwork in the afternoon, so that all he had to do was stop in and sign his name on all the documents on his way home from the office. I was in and out, with my brand new car, in less than two hours. Great experience!
J.A.Gray
Reveiwed on Google
4/18/15

Excellent car buying experience...no hassles, no-nonsense, bottom line process. Jay Danick is the best in the business!...This is the third car I've purchased from him. The salesperson, Don Plehn was a real pleasure to work with as well. He was the first and only salesperson to thoroughly and thoughtfully review all the manuals and materials, etc... handed over at delivery and go over the highlights of the car's features...kid-glove service all the way through...Don't bother shopping other dealers, go here for the "real" deal.
Tom Whitner
Reviewed on Google
4/15/15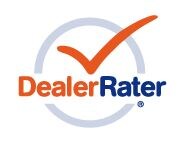 I purchased a new Subaru Legacy from Wilkins Subaru a few weeks ago. I had to get a new car after hitting a patch of black ice and after I got my Legacy I took my uncle for a drive in it and he told me I should get in more accidents jokingly because he absolutely loved my new car. I had Don Plehn as my salesman and out of the many dealerships I looked into, Subaru was by far the best. Don is a genuine guy who tells it to you straight, and he took the time to really explain everything to me. I had no wait time getting to see a sales associate and Don was efficient and sincere. He didn't harass me like the salesmen from the other dealerships, but followed up like he said he would promptly and respectfully. Don was phenomenal in explaining the features of their vehicles and I am thoroughly impressed with the customer service I was provided at Wilkins Subaru, you can tell they really care about people. The vehicle itself was by far the best product as Subarus are one of the only cars to come standard with all wheel drive. The Legacy came with XM Radio, GPS, heated and power seats, Pandora Radio, and many more things. I love my new Legacy. It handled the best out of the other car brands I tried and the Legacy feels like a true luxury car. My advice to anyone looking for a new car is to check out Wilkins Subaru and ask for Don Plehn.
Zachary S.
Reviewed on DealerRater
4/14/15

Had Don Plehn help me through the process of searching for a new vehicle. Went to a few dealers, but I was really impressed test driving the Impreza and the Legacy especially as they are one of the only cars that come standard with all wheel drive.
Don was phenomenal taking the time to explain to me all my questions, and I didn't feel rushed. He didn't harass me with calls after our meeting, but followed up like he said he would promptly and respectfully unlike the many other dealers I worked with. I went with the Legacy because it is an outstanding car and because Don was the most helpful and sincere. 
If you go to Wilkins Subaru be sure to ask for Don!
Zachary Sullivan
2/13/15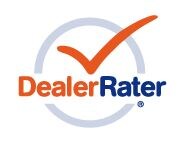 Sales Manager, Jay and salesman, Donald provide excellent service to me and my wife on 2/11/2015. Donald spent a lot of time with me showing me the features that was on the 2015 2.5i Forester that I was interested in purchasing. After purchase he made sure that I understood and showed me how to use some of the features on the vehicle. He paired the Bluetooth feature in the vehicle to my Samsung Galaxy S5 and made sure it was operating correctly This is my 4th new Forester in the past ten years from this dealership and the service experience was just great. Donald went out of his way to accommodate us. Jeff, the finance guy was part of the experience and made sure that everything was A1 on his end. Thanks, everyone and God willing we will be back.
2/5/15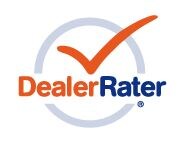 No hassle buying experience @ Wilkins Subaru. Dennis was great. Very knowledgeable about the Outback. He spent a great deal of time explaining the car's features. I never felt pressured to purchase.
Navy
Reviewed on DealerRater
2/3/15

Great service and a pleasure car buying experience !! And love my Subaru.
Matthew Harding
Reviewed on Google
1/13/15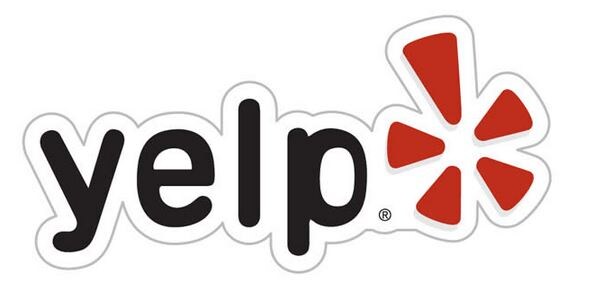 After several months of trying to get an Outback, we were put in touch with Wilkins Subaru and as we were talking to them, the very model we had been waiting for was rolling off the truck.  It was available and they made it happen that day.  They were great to work with as they worked with you.  I have nothing but praise for the whole experience with them as they turned a very frustrating experience from the other dealer to a very satisfying one with them.
Thomas C. 
Reviewed on Yelp
1/13/15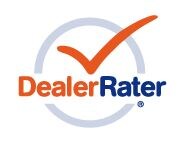 After several months of trying to get an Outback from another dealer, we were put in touch with Wilkins Subaru and they had the very car we were looking for come off the truck while talking to them. They said it was available and then they made it possible to pick up the car that day. They went out of their way to make it happen so quickly. Buying a car turned out to be a fun experience after all.
David Colbert
1/6/15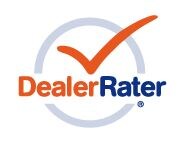 This is my first vehicle purchase. My Sales Consultant Dennis was great. He took the time to thoroughly go over everything with me. I was not pressured during the whole process. The Finance officer was very friendly and efficient as well. I am very happy with the experience.
Ryan702
10/4/14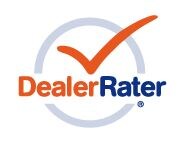 I bought my first new car, a Subaru Forester, at Wilkins Subaru a couple weeks ago. I used True Car through the USAA Car Buying service. Thus there was no haggling over the price. I arrived at 10:30 and left around 1 with a new car. The financing process was also hassle-free. Overall, a great experience. I wish they were a little closer to the city, but it's not too far.
Johnny
10/4/14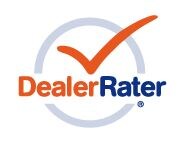 After striking out with a couple of Delaware dealerships it was a pleasure to deal with Wilkens Subaru. Don Plehn offered the kind of attention and professionalism that a customer should expect on purchasing an automobile. It seems that customer service has gone the way of the Model T. It is refreshing to be treated well. Don has made every effort to dispel the image of the traditional car salesman.
10/2/14                                                                                                                                                                             

Car buying is always an interesting and unpleasant experience. However, Wilkins did a good job at following up with my calls, and were very courteous when I was at the dealership. The sales staff were personable, and the finance manager, Iva, was an absolute joy to work with. Other dealers should be fighting to have a girl like her in that department; she is efficient and thorough, and helped to get things squared away without any needed stress. Subaru customers tend to be VERY loyal to their dealers, and with a projected family need of one additional Subaru in the next few months, I look forward to working with Iva and the staff at Wilkins to find that next vehicle. I'm noting that Iva and the staff get 5 stars, and spending money gets less stars (really, who likes spending money?), but that is not a negative on the dealer. Wilkins will get the next vehicle purchase, and this review will hopefully steer future car buyers to them.
August C.
9/12/14                                                                                                                                                                               

I have now had two great experiences with the team at Wilkins Subaru. Their service is incredible. Jeff and his teammates have gone out of their way to take care of my family and me. First, they quickly repaired my 2010 Subaru and diligently coordinated with Subaru corporate to ensure I was covered under my warranty. After the first repair, my wife and I were having my car inspected when a "suspicious problem" was identified by a cut-rate inspection station. Upon their diagnosis of my car, I immediately called Wilkins who not only took my car in and diagnosed my car (there was no problem) but also cleaned it for free! In total, Wilkins has now saved me over $2000 and have performed great service to boot! Thanks so much!                   
                                                                                                                                                                                                                       Clarence D.
Reviewed on Google
8/19/14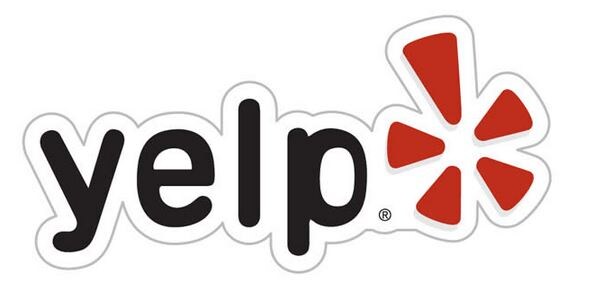 I had a great experience with Paul.  He was very nice and helpful, my whole experience was quick and painless!  Would definitely recommend!!
Dawn S.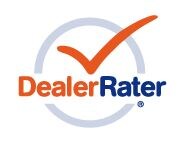 My husband and I had been looking for a manual transmission Subaru to replace our 18-yo Outback. We liked the size of the new Crosstrek XV and had been looking at several Subaru dealerships in the Baltimore area for a manual transmission model -- hopefully in the Venetian Red exterior color. We were having a hard time even finding the MT model. An internet search showed that Wilkins had the Crosstrek model we were looking for. We got an internet price and went out to Wilkins that same day and purchased the car. It was that simple. Our salesperson, Dan Fisher, could not have been easier to deal with and the financing rate offered by Subaru could not be beat. We were overall pleasantly surprised and happy with our experience at Wilkins Subaru.
tltrap77
8/10/14

My wife and I test drove many SUV's from local Glen Burnie dealerships and had settled on buying another Forester. When we sat down with Don Plehn , he was not your typical pushy salesman trying to get you to buy something you didn't want. He respected our decision and although we had test driven a 2014 Outback we settled on the 2015 Forester and Don did not try to change our mind. The entire process was quick, easy and painless!!! This is the second Wilkins Suburu my wife has bought and we would certainly feel comfortable recommending them to friends AND going back again in the future. Thanks Don!
Larry J.
7/28/14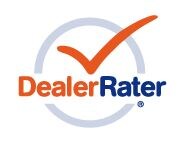 Don Phlen was the sales specialist that help us buy our new Subaru. He was very patient , honest and knowledge about the entire process. My wife and I love the new subaru and we definitely recommend Don Plehn and Wilkins Subaru.
Dbsuarez
Reviewed on DealerRater
7/26/14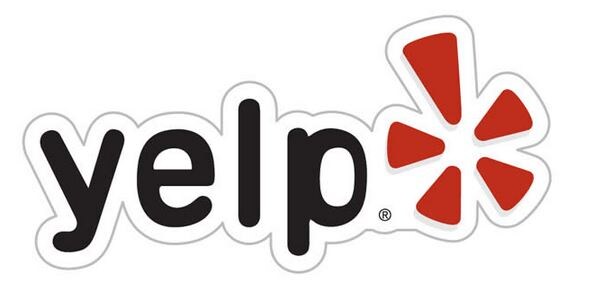 We were shopping for a new Subaru, and were very specific on the items we wanted, and did not want. They were helpful in getting the car we wanted, and at the price point we wanted as well. Went to see on Monday , and but down payment on it, so that we could pick up later in week, once some features had been added to the car. Went in Friday to pick up, and it went pretty smooth, took a little longer than I was hoping, but everything seems longer when you have a toddler in tow :) Joel Becker was great to deal with , and everyone was very friendly and did their jobs:) purchased on 7/19/14 ....and I love my new Forrester :)
Jacki W
Reviewed on Yelp
7/1/14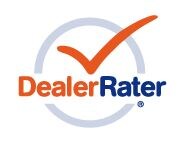 My wife and I just purchased a new Subaru XV Crosstrek. Wilkins was awesome!!! Our sales man was polite, knowledgeable, and supportive with our new purchase. The business manager was able to find us a competitive interest rate. Our experience was a very positive one. Thanks Wilkins.
efaya
6/19/14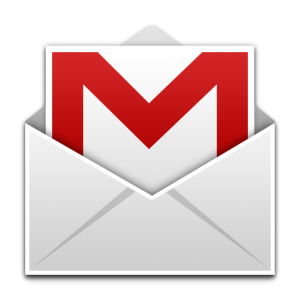 Just a quick message to let you know that I purchased the blue Impreza manual last night, and I had a very satisfactory experience.  Dan and Tom were great and made everything easy and enjoyable.  I have to tell you that at another dealership (to remain unnamed), the sales manager, two sales people and the internet manager all told me that the manual was too hard to find and that I should just go ahead and buy the automatic.  This was after I expressly told them that the manual was the only car I wanted.  They didn't even try to find one for me.  I appreciate your response of looking for one and of course, I am thrilled that you found the car I really love.
Thank you again and please tell the rest of the team as well.
Anita H.
Review received via email
5/31/14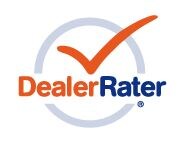 Our experience with Don Plehn was surprisingly pleasant. Don was informative, patient and above all honest, It was an unexpected experience. We love the Impreza.
sdssubaru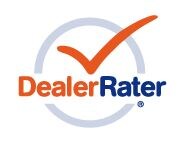 4/30/14
Don Plehn was our salesperson who helped us buy our new 2015 Forester. He was friendly, knowledgeable, and was a low pressure. Would recommend this dealership and Don to friends or family who want to buy a car at Wilkins Subaru.

3/10/14
So happy with our experience last month, we decided not to wait a few years - we went back today and bought another Subaru. This time a Forenza and I love it! I can't say enough good things about Wilkins Subaru and Eric Brooks. Eric was our salesman for both dealings. We were so pleased the first time around that I specifically asked for him for this purchase. Other dealerships and salesmen that we've dealt with in the past act like they're doing us a favor by selling us a car. Wilkins isn't like that. You know from start to finish that YOU are the important part of the deal, not some salesman's over inflated ego. Anyone looking for a new vehicle, go to Wilkins. You'll be very pleased that you did.  Best car buying experience we've ever had. Did all negotiating on-line, settled on the final price, and then I sent them all of our pertinent data so they could get started on paperwork before we got there. We were in and out of the dealership in less than 2 hours. Much better than the all day experience that buying a car typically turns into. The sales manager, Jay Danick, personally came out and greeted us when we arrived and introduced us to the salesperson, Eric Brooks, that we would be working with. This made us feel like people who were important to them; not just a sale and commission to put on their bottom line. We highly recommend Wilkins Subaru, and will probably be visiting them again in a few years to purchase another vehicle.

3/09/14
The salesman, Joel Becker, was a pleasure to deal with and was very helpful in finding the perfect Subaru Forester. The entire buying experience was exceptionally well done.
Steven G.
Reviewed on Google



2/20/14
Had an initial snag with financing and scheduling. But in the end we were out the door in 30 minutes. Knowledgeable and pleasant staff. They did what they said they were going to do. Not always the case in the car business. Car was prepped properly. Everything where it belong and all systems in working order.
Steve K.

2/20/14
Best car buying experience we've ever had. Did all negotiating on-line, settled on the final price, and then I sent them all of our pertinent data so they could get started on paperwork before we got there. We were in and out of the dealership in less than 2 hours. Much better than the all day experience that buying a car typically turns into. The sales manager, Jay Danick, personally came out and greeted us when we arrived and introduced us to the salesperson, Eric Brooks, that we would be working with. This made us feel like people who were important to them; not just a sale and commission to put on their bottom line. We highly recommend Wilkins Subaru, and will probably be visiting them again in a few years to purchase another vehicle
Teresa S.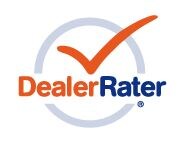 1/30/14
Joel was professional, friendly, and possibly one of the best salesman I've dealt with. The price on the car was great ( got WRX Limited at around WRX base price ) and no pressure whatsoever. Highly recommend anyone looking for a Subaru.
DS30K

11/29/13
New to the area and needed a 30k service on the wrx. Wilkins price was not only less than i expected, they were pretty friendly and service was done fairly quickly. Can't think of a single complaint! Will service my car there again for sure.
 A Google User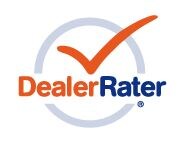 11/25/13
I went to Subaru thinking I knew what I wanted. Joel was very patient with me and never forceful on a sale. He allowed me to test drive multiple vehicles and knew what vehicle I would pick based on what I was looking for; even before I knew it. He is very experienced and I'd recommend any potential Subaru shopper to seek him out as he'll give you straight answers - especially new Subaru shoppers.
mike_fit

11/20/13
Great service team. Friendly and knowledgeable. Shuttle available to give you a lift to work.
Michael P.
8/09/13
We've had consistent and repeatedly excellent service at Wilkins. After trying several other service departments in the area, we found Wilkins years ago and have stayed with them much to our delight. When it was time to purchase a new Subaru we didn't think about any other dealership. The salespeople are polite, the service department is efficient and communicative, and you may very well get chatted up by the owner, who makes the rounds to ensure everyone is being taken care of and happy. This is an establishment that prides itself on professionalism and customer service, and it really shows.
Jen M.

2/18/13
We had a great experience in purchasing our new Subaru Outback from Wilkins. Don and the rest of the sales staff were very courteous and knowledgeable.  We went in there knowing which car we wanted and Wilkins had the exact trim level and color. The price was right, we  got a fair trade-in price, and the process was straightforward and painless. Looking forward to working with Wilkins again in the future.
Chris C. 

12/19/12
My husband and I looked for a vehicle for a very long time before finding Wilkins. The staff here was so professional and treated us like actual "people" and not just another dollar that walked in the door. We traveled a long way to purchase this car, and everyone there, from the Used Car Manager, to our Salesman, Shell, to the Finance Manager, were just great. They made this experience so smooth and easy for all of us. I absolutely LOVE my new van... and we got such a good deal on it. I have told everyone about Wilkins, and I will definitely drive all the way up to Glen Burnie to purchase our next vehicle.
Christina E.

12/18/12
I was recently on the fence about whether I wanted to purchase or lease a 2013 Subaru Outback. Prior to visiting Wilkins Subaru, I had gone to two other local dealerships (somewhat larger than Wilkins) and didn't exactly get that warm, fuzzy feeling. Here's the story as well as why I made the decision to deal with Wilkins: Upon my visit to the larger dealerships, I noticed that inventory was scattered/disorganized, sales associates were heavily stalking the lot, and browsing just didn't feel comfortable. After navigating my way around the open lot and managing to avoid all the sharks, I entered one of the dealership showrooms with some questions. Here, I found the opposite behavior exhibited by the salespeople (I guess all the minnows stayed inside). They actually left me hanging, greeting-less for several minutes, while they were shooting the bull. I literally had to interrupt a non-work-related conversation before I could get a simple "hello." Needless to say, I decided to look elsewhere. Wilkins was "elsewhere," and it certainly was different. On my first visit, I perused the lot for several minutes, which was well laid out. All of the inventory was organized, easy to find (all Outbacks were in the same place), and up-to-date with the inventory I'd found on their website (MSRP matched up as well). Based on this alone, I'd entered the showroom with my mind made up, but it was what happened over the course of the next few days that ultimately sold me. Eric Brooks, who I'd later learned (without surprise) to be one of Wilkins' most successful Sales Associates, promptly greeted me. He appeared friendly, confident, and most importantly, easy-going. Over the course of the next couple of visits, he fully earned my trust. Eric wasn't at all into using pressure as a tactic to gain sales, and I greatly appreciated that approach. He truly wanted me to find the vehicle that was best for me--not just his commission--and he showed me this by going above and beyond and then letting me walk away three days in a row. Several test drives, lease versus buy calculations and lots of waffling on my end never phased him. He was genuinely happy to help me find the right car/right situation. On the fourth day, I returned like I told him I would, and I picked out an Outback, which I decided to lease. Eric remained perfectly transparent with the fees I would be charged from beginning to end of the deal (one other associate made an honest, accidental mistake regarding one fee at lease signing, but we were able to resolve the issue quickly). The total transparency provided by Eric was invaluable, as it gave me complete confidence in the fact that I wasn't getting a fast-one pulled on me (granted I did my research before hand as well). That said, the lease signing went very well, and I'm now driving a brand new 2013 Subaru Outback Limited. I'm completely ecstatic about the entire deal, but most importantly, I can't speak highly enough of Eric Brooks. He's a glimmer of good, and hope, in an industry often looked upon as deceitful. If he's decided to work for Wilkins, and Wilkins has decided to employ him, I'm confident that this company is an outstanding place for anyone to take his/her business.
Travus G.

11/9/12
Buying a new car is not my favorite way to spend time or money, that being said, I didn't have any of those bad feelings of buying our new Outback. The easy part is that the car sells itself, the hard part is sitting down with the sales rep. In my case I lucked out and walked in the door on the right day and met Robert Smith. I didn't feel pressured and he listened to what I wanted and not want he wanted to sell, plus there wasn't that dreaded, "What do I have do, to put you in a new car today?", I hate that. I didn't buy a car immediately, however I did look around and went back to Wilkins. I would prefer to have my prostrate checked with fiberglass gloves, than buy a new car, yet that day, I was treated with professionalism and white glove service.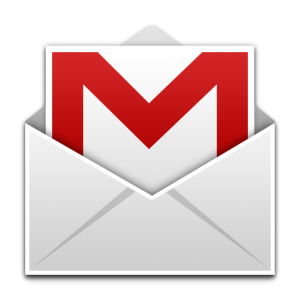 10/17/12
I truly want to thank you and David for taking good care of my auto needs today, this would also include those who took the tim
e 
to do quality work to my satisfaction. i want to maintain taking good care of my new car for years to come and as long as Wilkins provided me with such outstanding quality and accommodating service such as it was provided me today, I have much confidence you all will also work towards me accomplishing my goal in keeping my car up in tip top shape till my next new Subaru. it's been a delight and pleasure each time I had to meet with you and the others in the service department. I would like to add you professionalism was obvious to the greatest decree but more important and appreciated is the kind and friendly atmosphere that exist there that was appealing and definitely welcoming to me and I'm sure to others. I truly feel a part of the Wilkins Subaru Dealership Family. I TRULY HAVE AN AUTO HOME! Thanks again. 
Berine  T. 
Review received via email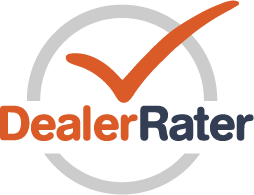 10/10/12
Eric was extremely professional, friendly, and knowledgeable. Thank you. Negotiating a new car is expensive, emotional, and I did not do all my homework to negotiate this purchase well.
2013ForSub
Reviewed on Dealer Rater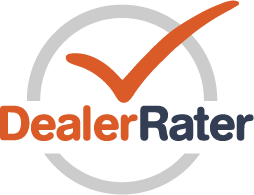 10/9/12
Mitch was my point of contact at Wilkins Subaru and he was the main reason I bought my Subaru 3 months later after test driving 20 diff vehicles. He is patient, laid back, and straight forward and will not use any high pressure sales tactics on you. If you decide to buy a Subaru, Mitch and sales manager Jay will take care of you.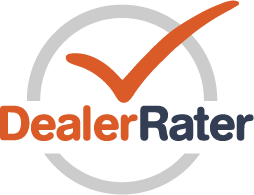 10/4/12
We were searching for a new car (Subaru Outback 2.5i ltd) and looked in our local are and then the dealerships in the Baltimore area. We were looking for the best value for our money as well being treated respectfully and not being pressured or pushed into a sale, like so many of our previous car buying experiences. 
I requested an e-price and compared it with other dealerships. Wilkins was a bit higher, so initially we wrote them off. However, I received another email from Steve, asking if there were certain things we were looking for, or any way he could help us find what we wanted. I sent him the price we were quoted from another dealer and asked if he could beat it. He responded that he couldn't beat their price, however he had the color car with the options we wanted, plus more options that weren't on the other dealers car. 
I called and drove down to Wilkins the next day to check out the car and the dealership. All of the Wilkins staff were very welcoming and friendly. Joel met me and showed me the car, then introduced me to Steve. Steve answered all of my questions, and I decided to buy the car from Wilkins. Initially, we had set up an appointment to buy the car 3 days later, but my husband had time and we decided we wanted to close the deal sooner. Steve said he could absolutely have everything ready for us the following day. We also told Steve that we had several bad car buying experiences in the past and did not want to have any of the extended warranties, glass protections, etc..or be pressured to buy any. He told us it would not be a problem, we just had to sign the paperwork to decline the products. 
Purchase day: We met with Mitch Mitchell, who was very courteous, professional and friendly. We completed the paperwork and Mitch showed us the car and helped us set up the Bluetooth. Tom Ebersole helped us with getting financing (at a lower rate than our bank) and completed the DMV/sales paperwork. AS promised, we were not pressured to buy extended warranties, etc. 
We completed our purchase in 1 1/2 hours, the price was as promised, no pressure, or nasty sales tactics. Everyone was very polite, courteous and friendly. This was absolutely the best car buying experience we have had.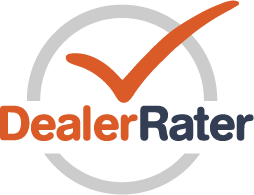 9/17/12
Mitch assisted me the entire process, which took about a month overall due to the car having to be shipped in from Japan. He answered all my emails promptly, and he even came in while he was supposed to be on vacation on the day that my car arrived to help me finish the process. Always friendly, never pushy, great to work with. Thanks Mitch!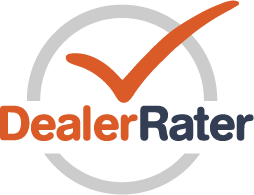 Eric and Steve were great. Very helpful and attentive. Responded to all my emails and questions quickly. Got me the vehicle I wanted at a fair price. Great experience!!!
Wattsti
Reviewed on Dealer Rater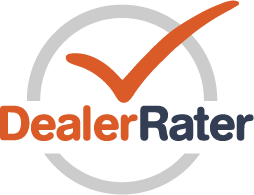 Mitch Mitchell, the sales management staff and support staff took the necessary to understand the price and vehicle requirements. They worked the deal to meet and exceed my requirements and to get me in a new Subaru of my exact choice. Mitch was great and I very much enjoyed doing business with Wilkins my local dealer and will recommend to others.
parklake
Reviewed on Dealer Rater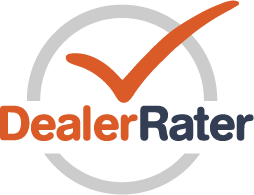 8/10/12
I was car shopping for sometime and after I met Mitch at Wilkins Subaru, his patience and willingness to work with me regarding the model, price and financing was excellent and greatly appreciated. My wife and I are thinking to buy a 2nd vehicle at the same dealer. The deal was closed after speaking with Danielle, another very polite, helpful and with a lot of patience to provide me with the best deal/financing possible. Excellent customer service to both. 

vinny558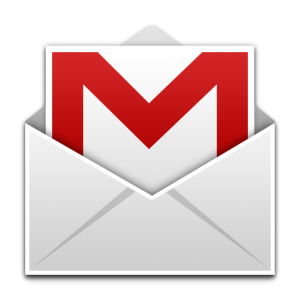 8/7/12
Thanks for all your help in solving my problem I had with my Subaru Outback Aug. 7, 2012. Your courteous staff and friendliness helped to make an out of town traveler feel much better and I just wanted to send a very special thank you. All dealerships and businesses should show the same thoughtfulness that you did us. It is kinda scary when someone from Alabama is far from home and has a problem with their vehicle and you made the experience less tragic. Again, thanks so much.
Wayne and Becky
Review Received by mail from AL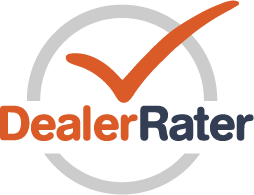 7/24/2012
I have been taking my Subaru Outback for service since I bought it in 2009. Robin and Dave are always friendly, and are happy to explain the work being performed. They also wash my car every time I bring it in, even if I am only getting a car wash. Their prices are a little higher than non-dealerships, but the service is worth every penny!
Cathy H.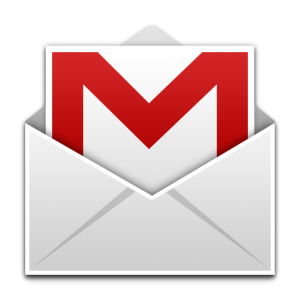 7/12/2012
As I stated to you, this was by far the best experience I have ever had for a service on any of my vehicles. From your greeting and help, to the greeting I received from all others I encountered at Wilkins, was a positive experience that one doesn't encounter often.
The service was done in the time stated. The bonus of the car wash was great and the added bonus of drying the vehicle to remove the water spots was beyond expectations. The waiting room with the TV controlled by the customers was another unexpected bonus. 
As I informed Robin and Mitch that when I went to purchase my Subaru through Costco auto program, I was sent to Herb Gordon by Washington DC. You should investigate why that was. You have earned my business and when I am ready to purchase or have my vehicle serviced I will definitely use your business.
Ed  F. 
Review received via email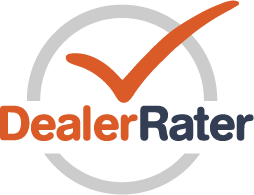 6/3/2012
I requested the e-price on a vehicle and was contacted within a few minutes by the internet manager. Constant friendly contact lead to an appointment for a test drive with my salesperson. After a vehicle with the price and features I wanted was located, a purchase was made. The overall experience, including the time with the finance manager was professional and I felt like I was treated like a family member.

dmlebrun

Reviewed on Dealer Rater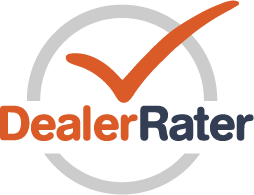 3/21/2012
Walking into Wilkins Subaru and working with Eric Brooks was the one of the best car buying experiences I have had. I did not feel pressured to buy now nor did I feel pressured to buy the most expensive options. I was heard and given the opportunity to build the Subaru Outback to my needs and wants. Mr. Brooks took the time to explain all of the functions of my new Outback to me including setting up my Bluetooth for me. The manager on site was kind and willing to refill my gas tank when I return for the addition of the DVD system and puddle lights; I drove up from the Eastern Shore. 
I would love for the monthly payments to be lower but, I do feel that I got a good value for my money. I would highly recommend Wilkin's Subaru and working with Eric Brooks. I LOVE my new Outback!
lrnshilling
3/8/2012
My experience today was a very positive one. As soon as I arrived I was greeted and helped quickly and in a pleasant and welcoming way. As I waited for my car to be taken care of and sat in the waiting room I felt comfortable and confident that I was in "good hands". When I saw any of the employees as I waited each one would acknowledge me with a friendly smile. When my car was ready Dave the gentleman who was at the service desk explained what was done and also answered my questions as well. As I paid my bill the cashier/receptionist did the transaction quickly and efficiently. I can't say enough good about your service and all the personnel-excellent- I am a very satisfied customer.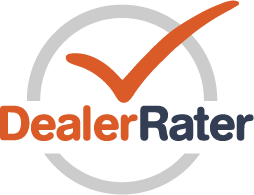 3/2/2012
Eric established a friendly relationship from the initial contact through the completed sale. He went to lot and brought a vehicle to my wife and me. He encouraged us to go for a drive and expressed a sincere interest in selling us a car. At other dealerships I did not receive such personal attention. I soon decided I wanted to buy a car from him. I wanted to encourage him as a young man beginning a career.We love the car and adopted Eric.
Donald S.
Reviewed on Dealer Rater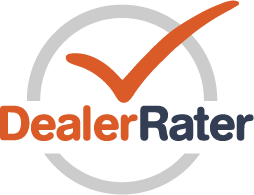 2/20/2012
We bought a 2012 Outback last Saturday. We arrived for our appointment at 11:00 and by 2:00 we were driving out in our new car. It was a wonderful experience.
Susan M.
Reviewed on Dealer Rater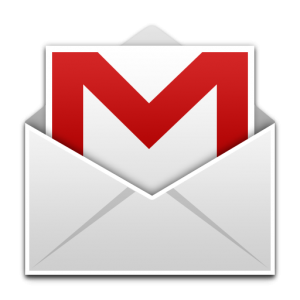 I was very pleased with my recent visit to the Subaru Service Center.  I was there for a scheduled oil change.  My car was taken in as schedule without delay.  The Service Technician not only changed my oil, but conducted an over check of my engine.  He let me know I would need new break pads soon and recommended I consider this for my next visit.  The manager provided me a coast estimate which makes it easier to add to my monthly budget.  I appreciate the extra care your team goes to to help me maintain my vehicle while maintaining my household budget.  These are tight times and it is nice to know your team is there to support me.
P.S.  I adore my Outback.

Wenona 
Review received via email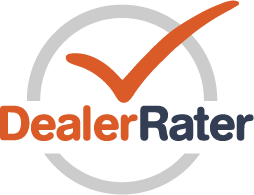 2/10/2012
frank is awesome!!!! service department is decent usually always washes the car and work is completed promptly. but the place is worth its wait with when working with Frank.

mmorgan9901
Reviewed on Dealer Rater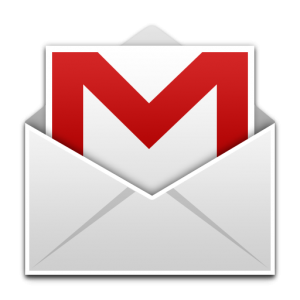 4/7/2011
Dear Mr. Wilkins,
I wish to take this opportunity to thank you and your service department. David Nelson and Lisa have been wonderful. I had only owned my Subaru for about a week and I had never experienced a Subaru service department. I came in without an appointment with a possible leak issue. Mr. Nelson was able to get the car on the lift fairly quickly and no leak was found. I felt secure with my car and left without delay. Mr. Nelson and staff seemed very knowledgeable, friendly and acted like they really cared about me. Since then, I have had my car in for two oil changes, and I already feel like part of the Subaru family you have. I believe your pride of ownership is reflected in the competent employees that you have.
I would recommend Wilkins Subaru to anyone. Please give Mr. Nelson, Lisa, and staff a copy of this letter. Thank you once again.

Donald P.
Reviewed via mail from White Marsh, MD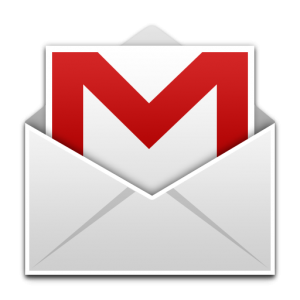 4/6/2011
Dear Mr. Wilkins,
My wife Pam and I have enjoyed the excellent service provided by your Subaru service team for some time. The quality of work has been excellent and your facility is one of few that we can go to in confidence knowing that we will receive straight honest results.
This Friday we were in need of a pre-owned vehicle and turned to Mr. Dave Nelson in Service to assist us. Dave not only recommended Mr. Dave Kaplan to handle our transaction but took the time to search your inventory to find a vehicle that would serve our needs.
Mr. Kaplan provided exemplary service. he was very patient, answered all of our questions and not only showed us the features of the car but also showed my wife how to operate the controls. He also extended an invitation to call him with questions after the sale.
Also wish to thank Mr. Cirincione in Finance who helped us obtain a manageable loan. The purchase of our vehicle from Wilkins Subaru was truly a pleasurable experience. We want to again mention the fine service given to us by Mr. Kaplan and Mr. Nelson and thank you and your team.
Looking forward to a long continuing relationship with your organization. 
Anthony N.
Reviewed via mail from Baltimore, MD
Wilkins Subaru
, located at
6917 Ritchie Hwy in Glen Burnie
, MD, is your premier retailer of new and used Subaru vehicles. Our dedicated sales
staff
and top-trained technicians are here to make your auto shopping experience enjoyable, simple and financially wallet-friendly. Please utilize our various online tools and allow our excellent network of people to put you in your ideal Subaru or Pre-Owned car, truck or SUV of your dreams today! We serve Subaru customers of Baltimore, Glen Burnie, Annapolis, Columbia, and surrounding Maryland areas.