2022 Subaru WRX Release Date, Redesign, Specs

Reserve Your WRX
Welcome to the next generation of rally-racing-inspired thrills; the 2022 Subaru WRX release date is almost here. For decades the WRX nameplate has stood for a powerful blend of motorsports-bred performance and daily driving comfort in one beloved package. Everything you love about the Subaru WRX is being taken further, and from sculpted body designs to all-new interior benefits, there's something for everyone to get excited about in the new Subaru WRX.
There's something on the horizon for every Subaru enthusiast to get excited about. At Wilkins Subaru, whether you're an off-road adventurer looking to learn more and take command of a 2022 Subaru Forester Wilderness™, or an eco-conscious explorer who wants to get in on the 2023 Subaru Solterra EV launch, we can help. Read on to discover details on the 2022 Subaru WRX.
The 2022 Subaru WRX Redesign
Long-time fans will know the story behind the 2022 Subaru WRX release date. To recap, back in the early 1990s, the Subaru brand needed a powerful competitor for the World Rally Championship (WRC). The Subaru Legacy had put up a tough fight, but heavily modifying the beloved Impreza created a truly fierce rally car.
They had to sell this rally-optimized Impreza to the public as per WRC rules. The WRX and WRX STI were born and scored win after win in the WRC and enthusiasts' hearts.
For the 2015 model year, the WRX nameplate shifted from a high-performance Impreza model to a standalone performance car built from the ground up with practical thrills in mind. Now, the 2022 Subaru WRX release date will introduce a second generation of this pure-bred WRX model, calling upon the brand's illustrious WRC history with all-new designs.
It's now based on the Subaru Global Platform. The benefits of this include a 30% increase in torsional rigidity for sharper handling and a cabin more isolated from road noise. But the exterior is just as awesome. Flared fenders, chiseled body lines, an aggressive grille, and a sleeker, more powerful stance than ever before all bear a resemblance to true race-duty WRC cars.
The confirmed 2022 Subaru WRX colors include performance-inspired Solar Orange Pearl and menacing Magnetite Gray Metallic. We expect to see the iconic World Rally Blue paint color return as well.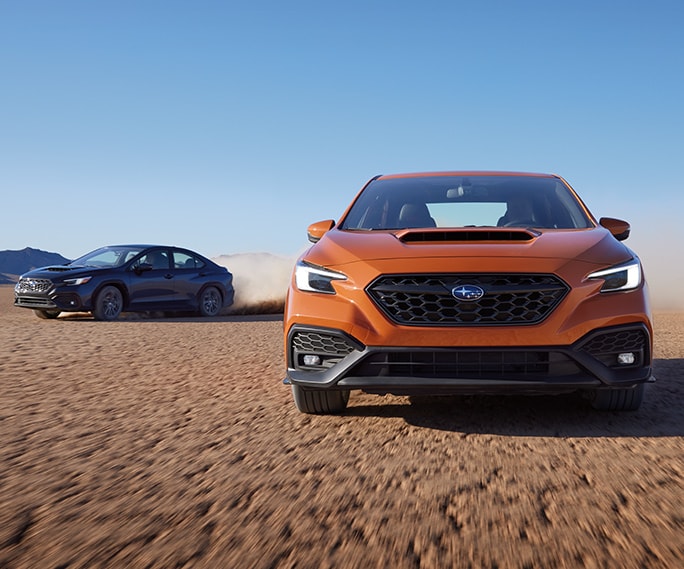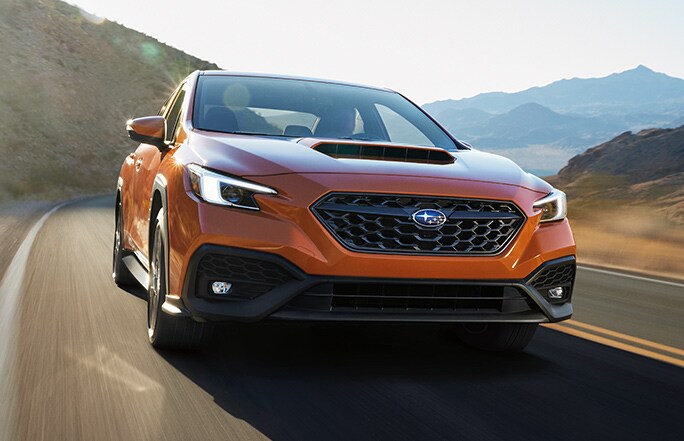 2022 Subaru WRX Specs and Performance
The 2022 Subaru WRX engine is more powerful than ever. Of course, it's a turbocharged SUBARU BOXER® engine, but now, it's a 2.4-liter turbocharged four-cylinder SUBARU BOXER® engine making 271 horsepower. The power delivery has been tuned to provide a linear output that pulls hard and pulls with consistently thrilling acceleration. With lessons learned from the WRC, the new suspension system bestows knife's-edge handling that will inspire flashbacks of Colin McCrae's greatest victories.
Change the suspension's performance with the push of a button, and hold on tight to the all-new flat-bottom performance steering wheel. The steering ratio has also been retuned for lighting-fast response times, and with a standard short-throw six-speed manual transmission, every road will feel like the opening stage of the Monte-Carlo Rally.
While the 2022 Subaru WRX 0-60 time hasn't been confirmed, the off-the-line traction of the standard Symmetrical All-Wheel Drive system will launch this rally sedan up to speed in a flash. The all-new available Subaru Performance Transmission brings forth an aggressive shifting logic and an eight-speed manual mode for even quicker shifts.
The New 2022 Subaru WRX Interior
An incredible part of the 2022 Subaru WRX release date is the all-new interior. Hallmarks of all Subaru vehicles like SUBARU STARLINK® Multimedia and EyeSight® Driver Assist Technology will be present. But with an available 11.6-inch touchscreen infotainment system, Recaro® front seats, a Harman Kardon® premium audio, and much more, this new WRX packs all the advanced, exclusive features on your wishlist.
All-new interior styling makes it an epic rally cockpit and comfortable daily driver. With a 15.6 cubic foot trunk, practical fun takes on a new meaning in this model. Stylish genuine Subaru accessories like a carbon fiber accented shift knob could also be available for the 2022 Subaru WRX.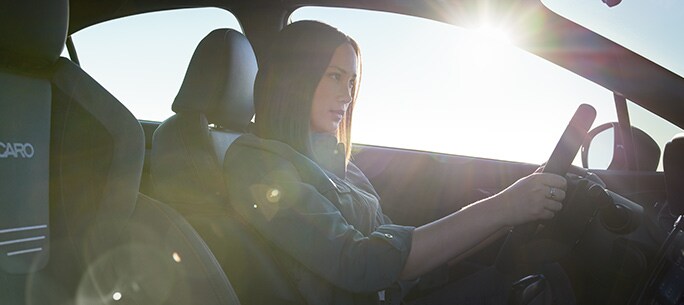 2022 Subaru WRX Price and Trim Levels
When the 2022 Subaru WRX release date arrives, competitive thrills for a competitive price will be yours to tame. On its arrival, you'll have four trims to choose from.
There's the base trim for pure performance, the Premium trim for added creature comforts, the Limited trim for a luxurious cockpit, and the new GT trim for top-of-the-line performance and luxury features.
We're eagerly anticipating word on a fan-favorite trim: the 2022 Subaru WRX STI. The brand has teased images of it for the Japanese market, and we expect it to follow up the 2022 Subaru WRX Release date with remarkable performance enhancements.
When Will the 2022 Subaru WRX Release Date Arrive?
The 2022 Subaru WRX was unveiled to the world back in August 2021, and while a specific release date for this new WRX has not been announced, this new rally sedan is expected to arrive at dealerships like ours in spring 2022. Stay tuned, and in the meantime, you can get a taste of the rally-bred power when you shop our new vehicle inventory for a 2021 Subaru WRX.
Frequently Asked Questions About the 2022 Subaru WRX Release Date
What engine does the 2022 Subaru WRX have?
The 2022 Subaru WRX continues the turbocharged tradition of its predecessors. In this new model, you'll find a 2.4-liter turbocharged four-cylinder SUBARU BOXER® that's been retuned for consistent power delivery and an immediate boost from the turbocharger. The 2022 Subaru WRX horsepower will come in at 271 horsepower, and this new model will lay down 258 pound-feet of torque to boot. With a short-throw six-speed manual transmission, this classic rally-bred nameplate will be more fun than ever.
Is the 2022 Subaru WRX all-wheel drive?
Yes. As a Subaru vehicle and distillation of rally-racing heritage, the 2022 Subaru WRX specs naturally include standard all-wheel drive. Specifically, this new model includes the iconic Symmetrical All-Wheel Drive system and uses the powerful traction distribution to provide rapid acceleration and precision handling in all weather conditions and on most terrains.
Will the 2022 Subaru WRX be redesigned?
Yes, the 2022 Subaru WRX release date brings all-new looks to the model. This new WRX is as attractive as ever, from a wider stance and aggressive fender flares to chiseled body lines and advanced LED headlights.
---
---
Discover More Subaru Model & Service Research In Glen Burnie, MD:
---
Make an Inquiry
* Indicates a required field